Barefoot Beach HouseEnglish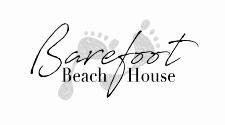 Ligging & Kontak Besonderhede
Adres:
24 Main Road
Doonside
Amanzimtoti
South Coast
KwaZulu Natal
Kontak :

Debbie KInnear

INT Tel (1) :

082 320 5838

INT Tel (2) :

031 916 1518

Sel :

082 320 5838
The Barefoot Beach House is so close to the beach - you can easily walk there!
The beach house is conveniently located next to a ski- boat access route to a more private beach area. Alternatively, a short walk will take you to Warnerdoone swimming beach which has lifeguards and a natural shallow tidal pool ideal for children.
From the patio you can hear and see the waves crashing on the beach, and there is a 180 degrees view of the ocean and natural coastal flora.
Barefoot Beach House boasts three bedrooms with one king size bed, 1 queen size bed and two three quarter beds, sleeping six people comfortably. All linen is white percale.
There are 2 bathrooms in the main house, one with bath, basin and toilet and another with shower basin and toilet. There is also a seperate toilet.
There is a large kitchen with microwave & dishwasher, plus a laundry room with a washing machine and ironing facility.
For additional overflow accommodation from the beach house, there is a flatlet on the property. This unit is strictly reserved for guests of the beach house only, should they not be required during your stay, they will remain empty. The Cottage sleeps two and has a queen bed with an en-suite bathroom, shower basin and toilet.
The lounge has a smart TV and free wifi is available, books, board games, puzzles etc are provided to keep you entertained on those rainy days.
Return from a day on the beach and rest under the cool shady trees after an outside shower. At night, build a bonfire or enjoy a true South African braai on the firepit.
The large property is fully walled/fenced, and there is plenty of parking for cars, boats, trailers etc.
It is comfortable, homely and safe for children, elderly persons and anyone looking for a good rest.
The Barefoot Beach House is 26 kms from Durban, where a visit to Ushaka Marine World is a must for all visitors to see. 15 km's from Umkomaas where shark diving is an option for the brave hearted.
It is also close to Galleria Shopping Mall which provides entertainment with an ice-rink, movie theatres, bowling and bingo. We have some great restaurants, and all shops and facilities are close by.
Kid friendly - camp cots available on request.
Pet friendly.
Betalings Opsies
EFT / Geld Oordrag
Uitleg Slaapgeriewe
Barefoot Beach House (Slaap 6) x 1

Slaapkamer 1 - koning
Slaapkamer 2 - koningin
Slaapkamer 3 - driekwart, driekwart
Fasiliteite
DVD speler
platskerm-TV
yskas / vrieskas
braai - kommunale
dakwaaiers
films / teater (minder as 5km)
gemeenskaplike TV-kamer
internet fasiliteite
kombuis (volledig toegerus)
linne en handdoeke voorsien
lugversorging in sitkamer
mikrogolf (sommige eenhede)
mikrogolf in eenheid
motorhuur (minder as 20km)
nie gediens
parkering op die terrein
perdry (minder as 5km)
restaurant (minder as 5km)
skottelgoedwasser
skottelgoedwasser (sommige eenhede)
stoof in eenheid
strand (minder as 500 m)
televisie in die kommunale gebied
Troeteldiere word toegelaat indien dit vooraf gereël word.
wasgeriewe
wasgeriewe (minder as 2 km)
wasmasjien in eenheid
wasmasjien op die terrein
wi-fi / hotspot
yskas in eenheid
ysskaats (minder as 5km)
Bladsy Statistieke
1388
besigtings sedert
11 Apr, 2019
. Laas opgedateer op
14 May, 2019
.