Modern Holiday HomeEnglish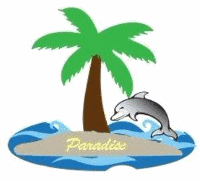 Ligging & Kontak Besonderhede
Adres:
827 Park Road
Ramsgate
South Coast
KwaZulu Natal
Kontak :

Mike Woods

INT Tel (1) :

+27 79 214 1865

INT Tel (2) :

072 350 7506

Sel :

079 214 1865
Modern Holiday Home offers self-catering accommodation, ideal for family getaways and is situated in a quiet and safe residential area approximately 600 meters from the main Ramsgate beach and lagoon.

This fully furnished home comprises 4 spacious bedrooms and 2 modern bathrooms. The main bedroom with airconditioning is equipped with a queen-size bed, and the second and third bedrooms each have a double-size bed, the fourth bedroom has 2 single beds. The large well-equipped kitchen contains a built-in oven, a counter-top stove, a microwave, a washing machine, a fridge/freezer, .

The lounge (with air conditioning) and TV room open`s up on to a covered patio, which overlooks a beautiful pool and sub-tropical gardens. A sweeping driveway entrance leads to plenty of secure parking. The property also features a full alarm system and auto-entry gates. Wi-Fi is available.

This Holiday Home is a non-smoking establishment and is ideal for the family that wants a quiet, relaxing break away to the coast and not suitable for guests wanting to socialize and party.
Betalings Opsies
Kontant by aankoms
EFT / Geld Oordrag
Jammer, geen kredietkaarte aanvaar nie
Eienaar Taalopsies
Afrikaans
English
Uitleg Slaapgeriewe
Modern Holiday Home (Slaap 8) x 1

Slaapkamer 1 - koningin
Slaapkamer 2 - dubbel
Slaapkamer 3 - dubbel
Slaapkamer 4 - enkel, enkel
Fasiliteite
platskerm-TV
yskas / vrieskas
braai
dakwaaiers
kluis
lugversorging in sitkamer
mikrogolf (sommige eenhede)
oefening fasiliteite (minder as 5km)
private swembad
speletjies
wasmasjien op die terrein
wi-fi / hotspot
Spesiale Kategorieë
Konferensie Akkommodasie besonderhede

Accommodates how many people?

Capacity :

no information

The following apply

| | |
| --- | --- |
| | Exclusive / preferred service providers on call |
| | Restroom accessible |
| | Kitchen accessible |
| | Audio – visual equipment (request details) |
| | Food / beverage facilities for catering purposes |
| | Crockery and cutlery available for hire |
| | Catering done in-house |
| | Designated parking area |
| | Sufficient parking space |
| | Fully staffed (cleaning, servers etc.) |
| | Internet connection |
| | Wireless internet connection |
| | Air conditioning |
| | Good lighting that can be operated independently |
| | Liquor license |
| | Bar on-site |
| | A purpose-built and dedicated back entrance available for equipment loading and offloading |
| | Wheelchair friendly |
| | A specified area for coaches and buses to stop to allow delegates and guests to embark and disembark safely |
| | Dedicated storage space that can safely store event materials and equipment overnight |
| | Individual lockable storage available for storage of more valuable items |

Interesante Blyplekke besonderhede

Why is your establishment interesting?
Detail description : Our modern holiday home is very well maintained and in pristine condition throughout. The owners take pride in offering a clean, bright home that you can just unpack and relax. Fully equipped with a good selection of kitchen utensils, cutlery, and crockery. Just a few minutes walk to the beach and the local shops and restaurants.


Naby gelee interessante plekke
Bladsy Statistieke
832
besigtings sedert
11 Apr, 2019
. Laas opgedateer op
19 Jul, 2019
.